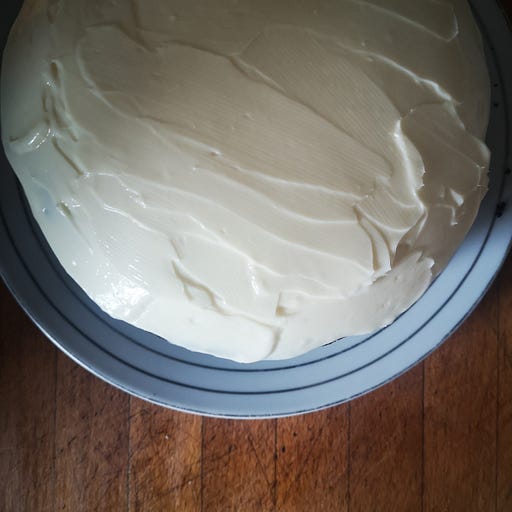 Jul 26, 2021 • 22M
Welcome to #Storytelling100
There's a lot to tell. A lot to sell. Let's ring that bell...
Morning, funksters. I'm trusting your weekend was extraordinary. If not, why not? You know where the comments are and I'm excited to find out.
What's been happening?
As it turns out, quite a lot.
And it's mum's birthday today so I baked a Guinness cake.
That's supposed to be the head of a pint of stout. In cake and icing form.
I'd make an awful bartender.
#Storytelling100
I've been thinking for a while how I can add my voice to the cacophony around storytelling. I had this half-baked idea a while ago called Storyselling. It didn't go further than my brain. I'm relieved.
But while I have some time to myself, I've decided to start an audacious project to help anyone seize story and transform their own narrative. To support colleagues, customers and their companies.
It's called #Storytelling100. 100 weekdays from 2 August 2021.
If you're on LinkedIn, check out my #Storytelling100 Pre Show Party video - recorded live just a few moments ago. It goes into some detail about what to expect.
I have so much to tell you
It's all safely stored in Obsidian. That's my new notetaking app of choice. I probably mentioned it before. Now it's also available on mobile, it's complete. Everything I need. I just need to be more organised around using it every day.
But all the stuff I need to tell you is there. And I'll outpour in days and weeks to come.
Right now, you need a break from me.
Thank you for all that you do and are. And as always, I'm here when you need me.
dave@wordandmouth.com by email
Have a wonderful week!